LaserWash AutoXpress
$58,098.00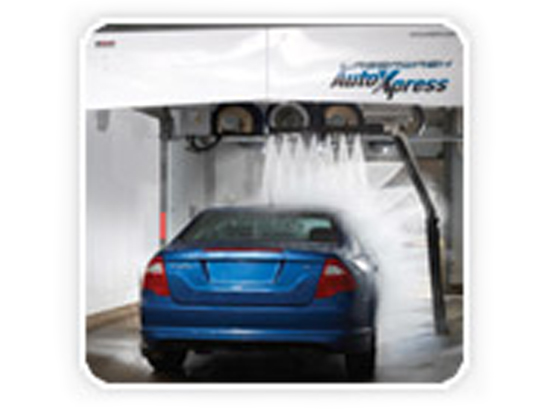 The PDQ LaserWash AutoXpress features high-pressure touch-free wash technology that provides quick, exceptional cleaning unsurpassed by any other touch-free wash in the auto dealer industry. This model is a perfect match to handle lot and service vehicles in a fast and efficient manner.


Features
Touch-free - no brush contact on vehicles.
Washes all production vehicles including Duallys.
High pressure technology provides superior cleaning.
Lower Cost of Ownership.
Open Wash Bay with Overhead Design.
No attendant required.
Remote, Real-time System Monitoring.
Simplified Installation and Low Maintenance Equipment.
Energy-Efficient Systems.
Technical
| | | |
| --- | --- | --- |
| Power supply | 208 / 60 3phase | V/Hz/A |
| Dimensions (L x W x H) | 355 x 168 x 126 | inch |
Accessories
| | | | |
| --- | --- | --- | --- |
| 735-09030076 | Dealer Fleet 6 Account Code System | $4,850.00 | Add to cart |
| 735-09030096 | Xpress Wash Activation Kit | $1,355.00 | Add to cart |
| 735-09100153 | Accs. Cable / Hoses for Fluid & Elect. | $2,465.00 | Add to cart |
| 735-09170095 | Spray Arch Delivery | $1,478.00 | Add to cart |
| 735-09170096 | Weep Package | $588.00 | Add to cart |
| 735-09170096 | Weep Package | $588.00 | Add to cart |
| 735-09170098 | Weep - Rinse Arch | $153.00 | Add to cart |
| 735-11030125 | Reuse Bay U/C - includes Pump Station Valves Only | $2,326.00 | Add to cart |
| 735-11260071 | In Bay Pump Covers | $1,713.00 | Add to cart |
Other PDQ Manufacturing Products