ATEC Portable Automatic 1 Amp 6/12 Volt Battery Charger/Maintainer
$54.00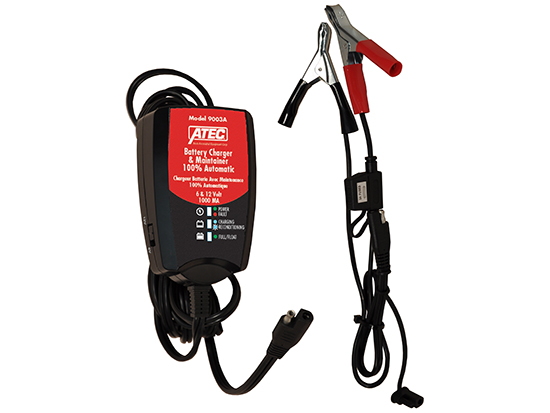 Click to view California Proposition 65 warning
Features
Automatic Switching Mode Battery Charger & Maintainer with Float Mode.
Short Circuit Protection.
Reverse Polarity Overload condition protection.
Output clips and ring terminals provided – quick fly lead and 2 different types of connectors – clips and ring terminals.
Safe for all lead acid type batteries (Conventional, AGM & GEL Cell).
Selectable 6 Volt & 12 Volt output.
Technical
Other Associated Equipment Corp. Products